This is the thread for Flaret, a Fire type pokemon, and it's evolutions.
-No Dex-
Starter
-No moves-
HP: []
Atk:[][]
Def:
SpA:[][
SpD:[
Spe:[][]
(Note how there are half blocks and not just full blocks)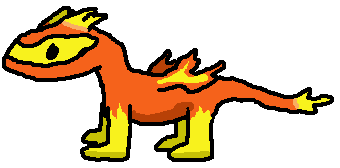 Other stuff coming soon. Feel free to make some Base Stats if you want.
The second ever evolution line to be created, and the first to come with concept art.
Last edited by Ferrety on Mon Aug 08, 2011 6:17 pm; edited 3 times in total