This is one of my Pokemon ideas that I had for ages and it's supposed to be Chatot's possible evolution Charawk. Here's an old spore creation of it.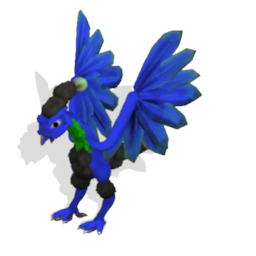 At first I was going to add the white tufts on it's neck but I felt it would look to vultureish so I left the tufts out.
Name: Charawk
Type: Flying/Normal
Attacks:Sky Attack,Brave Bird, Mimic and Drill Peck.
Description: Charawk is able to speak human speech perfectly. It's screeches can be heard from fifty miles.
Last edited by Shardna on Thu Jun 23, 2011 4:11 am; edited 1 time in total